This project has only just begun for Northland Glass & Metal (NGM)! They've been tasked with the fabrication and installation of custom curtain walls at the new Nipissing University Student Union building.
NGM will be seeing this project through from start to finish starting in the fabrication shop and then moving on to the installation in the field.
The fabrication shop is currently hard at work! These curtain wall systems will be various depths and will include approximately 296 custom units. This will be a challenge due to the complexity and shapes of the units and the architectural details.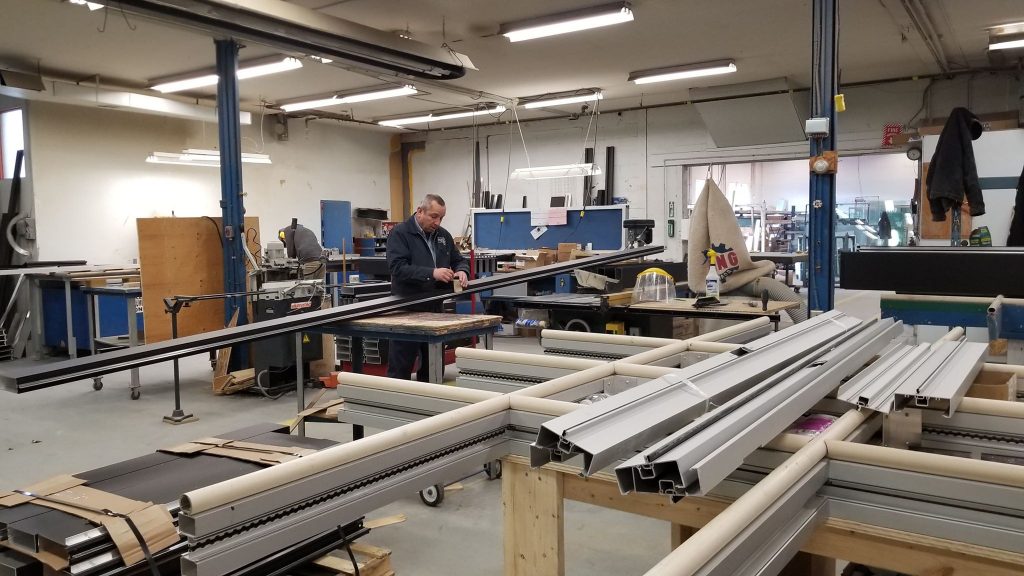 Vicky Bakker, project manager to this project, send her praise to the crew, "the fabrication and installation team are doing a wonderful job working with new products and brainstorming installation layouts and challenges. We look forward to seeing this project through to completion!"
The Nipissing University Student Union building is scheduled to be completed in the Fall of 2020. NGM will also be supplying vents, back pans, glass partitions, custom railings and spandrel glass to this project.
Northland Glass & Metal Limited specializes in the distribution, installation, and repair of door and window products. They uphold their positive reputation through their high standards of professionalism and quality craftsmanship. Visit www.ngmnorthbay.com to learn more about their services.